Image from http://compass.ups.com/goingglobal/article.aspx?id=558
Do you know that nearly 1 in 5 people in the world claims the faith of Islam? I don't...n it is good to know ha ha easier to travel around the world as halal restaurants will be out there somewhere....:-) just need to look hard enough.
As for China, Muslims make up about 2% of its population - about 30million! Ha ha higher than total population in Malaysia...
Interesting facts about muslim population in the world http://islam.about.com/library/weekly/aa120298.htm

Since we are now in southern China chapter, lets look at restaurants that muslim could visit whenever they are within the vicinity.......

SHENZEN



Image from http://masak-masak.blogspot.com/

Halal / Vegetarian restaurants

1) http://www.islamichina.com/halalsinchina2.asp?cityid=38&m=5

2) http://www.1001nights.biz/index2.html

3) http://www.shenzhenparty.com/news/blogs/halal-food-muslim- restaurants-shenzhen

4) http://ajganggarak.multiply.com/video/item/16/Shenzhen_Halal_Restaurant_-_Shinjiang_People

5) http://www.shenzhenbuzz.com/totw_02

Muslim hotel

http://www.shanghaiexpat.com/MDForum-viewtopic-t-81412.phtml

Tips:

1) http://www.dawn.com/weekly/dmag/archive/070225/dmag8.htm

2) http://arryyo.blogspot.com/2008_06_01_archive.html

3) http://abuikhlas.blogspot.com/2007/07/adventure-to-shenzen-china.html

4) http://www.halal-asia.com/tacontent.asp?id=43#3
http://intimadelife.blogspot.com/2007/03/holiday-shenzhen-china.html

888888888888888888888888888888
GUANGZHOU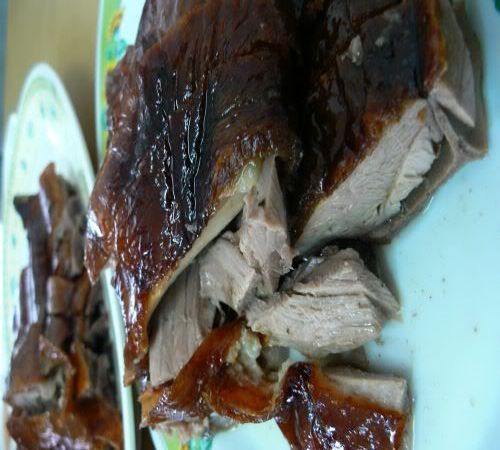 Image from http://masak-masak.blogspot.com

Halal / Vegetarian restaurants

1) http://www.islamichina.com/halalsinchina2.asp?cityid=22&m=3

2) http://answers.yahoo.com/question/index?qid=20070419035631AA7gAuG

3) Al Tandoor http://members.virtualtourist.com/m/46443/f8793/2/

4) http://members.virtualtourist.com/m/8fc89/f8793/2/

5) http://jameswongwingon-online.blogspot.com/2006/10/elderly-ma-familys-restaurant-in.html

6) Uncle Cafe http://community.travelchinaguide.com/forum2.asp?i=49123

7) Vegetarian http://www.travelchinaguide.com/cityguides/guangdong/guangzhou/dining.htm
8) Vegetarian http://www.canfair.com/guangzhou/dining-in-guangzhou/

9) Vegetarian http://www.spachina.com/food_drink/category/vegetarian/city/guangzhou_shenzhen/
More at http://www.zabihah.com/ls.php?id=186
Tips - Guangzhou
1) http://www.lifeofguangzhou.com/node_10/node_37/node_85/2008/03/02/120442241234890.shtml
2) http://www.willgoto.com/1/143608/liens.aspx

888888888888888888888888888888
MACAU
Image from
http://singapuradailyphoto.blogspot.com/2008/07/madeleines-original-portuguese-egg-tart.html
Halal / Vegetarian restaurants:
1)
http://answers.yahoo.com/question/index?qid=20080512201618AAEUTUq
2) Curry House
http://www.virtualtourist.com/travel/Asia/Macao/Macao-1495520/Restaurants-Macao-BR-1.html
3) Aruna
http://www.macau.com/index.php?option=com_restaurants&Itemid=232&task=show_details&sort_by=dateDesc&id=174
4)
http://www.islamicfinder.org/getitWorld.php?id=51736&lang
=
5) Vegetarian
http://www.spachina.com/food_drink/category/vegetarian/city/macau/
6)
http://www.happycow.net/asia/china/macau/index.html
7) Vegetarian Farm review
http://www.wizardofmacau.com/general/food.html
Tips:
1)
http://bluekoala.blogspot.com/2007/05/kl-macau-hong-kong-zhuhai.html
2)
http://onemonthinmacau.wordpress.com/2008/08/17/macau-food/
3)
http://thestar.com.my/lifestyle/story.asp?file=/2005/3/5/features/10287052&sec=features
4)
http://www.chingling.net/blog/2008/08/04/discover-hong-kong-day-3/
5)
http://www.malaysianbabes.net/forum/accomodation-in-macau-t6347.html
6)
http://www.kukujian.com/2008/07/03/no-more-a-china-virgin/