Image from http://www.geddoche.com/mt_files/archives/2004_01.html
Southern Thailand has quite a sizeable muslim population hence finding halal food is quite easy.
I've been to Dannok (nearby my home town in Kedah) - interesting place but don't think I'll go there again. Been to Krabi too - This place can warrant a re-visit, quieter then Phuket (though I prefer Phuket), beautiful beaches n lime stone formations.
From my visits I found Phuket locals are friendlier than Krabi locals - maybe Phuket has been in tourism business longer than Krabi n they know they need to treat tourists nicely to ensure repeat visits.
This site only caters to finding halal food but if u decide to visit Thailand or whereever, plan your journey by knowing the basic stuffs - where to stay, where to eat, where to see, where to shop, what to do, how to move about, etc - there are loads of other sites offering these info.
Image from

http://masak-masak.blogspot.com/search?q=tom+yam

DANNOK
1. Halal food
http://putri-berendam.blogspot.com/2008/03/danok-town-in-thailand.html
http://putri-berendam.blogspot.com/2008/03/thai-seafood-in-danok-part-2.html
HAT YAI (HAAD YAI)
1. halal eateries
http://www.geocities.com/diyexplore.hatyai/muslimcuisine.htm
http://www.zabihah.com/ls.php?id=150
http://www.bt.com.bn/en/travel/2008/06/01/songkhla_thai_seat_of_old_malay_kingdom
http://www.virtualtourist.com/travel/Asia/Thailand/Southern_Thailand/Hat_Yai-1445648/Restaurants-Hat_Yai-Street_Vendors_Hawkers-BR-1.html
2. halal tips
http://markbanktravel.blogspot.com/2008/04/hat-yai-travel-guides.html
http://tourinsiam.blogspot.com/2008_03_01_archive.html
http://www.msianinlongisland.com/2008/03/my-trip-to-hadyai.html
http://rinnchan.fotopages.com/?entry=1438740
http://kucailiah.fotopages.com/?entry=1068249
http://wikitravel.org/en/Hat_Yai
http://www.geocities.com/diyexplore.hatyai/eating_place.htm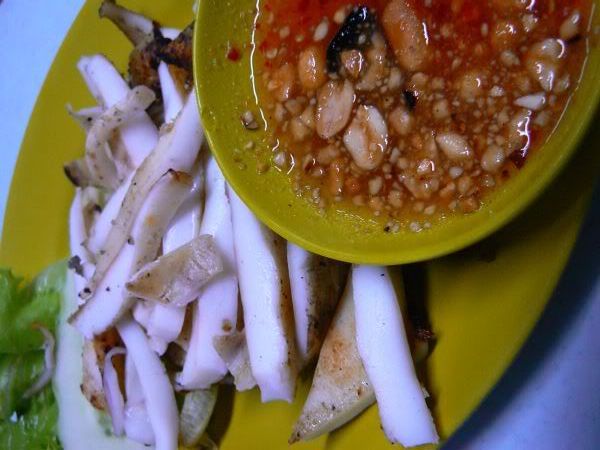 http://masak-masak.blogspot.com/search?q=tom+yam

KRABI
1. Muslim owned hotels
http://krabitours.com/modules/news/article.php?storyid=179
2. Muslim travel agent
http://phuketbluesea.com/package.htm
3. Halal eateries
http://forum.virtualtourist.com/discussion-435813-1-1-Travel-0-0-Krabi-discussion.html
http://www.yourkrabi.com/forum/viewtopic.php?id=101
http://www.malsingmaps.com/forums/viewtopic.php?f=47&t=12359
http://www.tripadvisor.com/Attraction_Review-g297927-d554898-Reviews-Koh_Pan_Yi_Floating_Muslim_Village-Krabi.html
http://www.krabibranches.com/english/restaurant/halal-food-restaurant-muslim-cuisine/index.htm
4. Halal tips
http://bucit.blogspot.com/2007/03/how-to-have-great-beach-holiday-on.html
http://www.discoverasia.org/Thailand/tipsforvisitingkrabi.html
http://innocentsoul2006.blogspot.com/2007/09/exotic-krabi-thailand.html
http://diagramofmylife.blogspot.com/2008/08/krabi-thailand.html
http://travel.nuraina.com/krabi-aonang/
KOH SAMUI
1. Hotel near muslim area – Chaba Samui
http://www.tripadvisor.com/ShowUserReviews-g293918-d315608-r5449333-Chaba_Samui_Resort-Koh_Samui.html
2. Halal tips
http://markbanktravel.blogspot.com/2008/04/koh-phangan-travel-guide.html
http://shw.rinnchan.fotopages.com/17399019/Pemandangan-lagi.html
http://laneyjunita.blog.friendster.com/2007/11/koh-samui-14-16-november-2007/