I don't usually cook, I eat out everyday. My office is in Selayang and my house is in Bandar Sri Damansara, so if I eat by myself, my lunch is in Selayang (namely stalls - about 2 of them located opposite my office; just too lazy to drive out to Selayang town- most of the time I skip lunch) and my dinner is in Bandar Sri Damansara.
Well..Sri Damansara (SD) is not big in term of food scene....so my choice is very limited. But, for me I just eat so that my tummy won't growl. To demonstrate my 'chincai' attitude to my daily meals? Hmm last friday after qiqong at the office, I went to the pasar malam near my office, bought fried mee mixed with kueytiaw (RM2), beef murtabak (RM2), Rawang popiah (RM2), karipap (RM2) and coconut drink (RM3). In the car towards home I polished off the karipap. My dinner at home the fried noodles. My next day lunch - popiah n murtabak.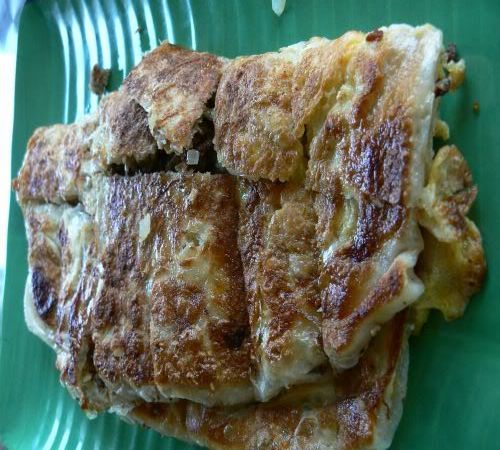 Images from http://www.rasamalaysia.com/, http://masak-masak.blogspot.com/ & http://www.freewebs.com/noormasri/kuihmuih.htm,
Basically in Sri Damansara, there are:
7 mamak restaurants (Nasi Kandar Sedap, Al-Safa, Riyadth and 2 other eateries within the same enclave, AMS Smart and Al-Bidayah);
2 Fast food joints - McD (next to Shell petrol station) & Pizza Hut (next to Maybank);
Secret Recipe (next to Grand Union supermarket) and;
2 malay restaurants (Zulpura & an unnamed restaurant next to it);
a chinese-malay-thai-western restaurant (Groupbase) behind RHB Bank and;
rows of malay stalls along Persiaran Meranti and stalls opposite 7-11.
there are few more restaurants and stalls but you have to drive further inside Sri Damansara (away from main road, towards the mosque and probably other areas too) - so I never really bothered.
I'll rotate my dining schedule between these eateries.
For mamak I usually frequented either Nasi Kandar Sedap or Al-Safa . I went once to Riyadth and saw a worker sneezed while preparing my food and I just walked off and never to return. Normally I'll eat either nasi kandar or fried mee and sometimes tosai or capati at Nasi Kandar Sedap or Al-Safa . Actually I quite like tosai at Al-Safa.
Al-Safa was quite a new addition to Sri Damansara, before that, the corner lot was occupied by few indian restuarants but for some reason kept on changing owners. I never bothered to try Al-Safa until my hair stylist at Bianco told me that the food there was not bad. Certainly better than other mamak eateries in Sri Damansara but not great.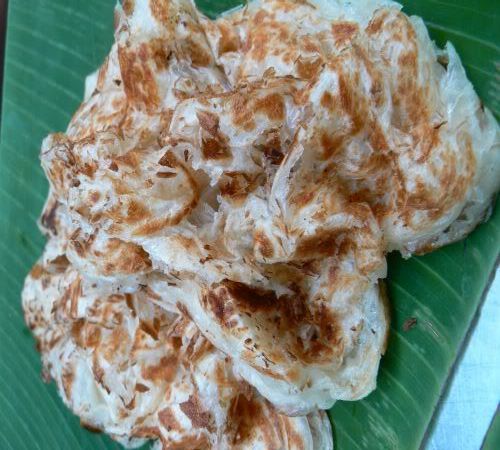 Images from http://masak-masak.blogspot.com/ & http://wordpress.com/tag/tosai/
&
http://abutang.blogspot.com/
As for malay food I frequented Zulpura more than its neighbour. The neighbour's food? Well lots of varieties and arranged like a buffet table at a hotel (nasi campur dishes) but taste wise? I prefer Zulpura. Even their nasi goreng, noodles etc taste quite bland...:-(
There's a stall in front of Grand Union selling nasi campur during day time and nasi lemak at night. Taste better than Zulpura or its neighbour...but not that much varieties. Once in a while ok la I guess...at least I've an alternative place....if I get bored with the limited eateries that I mentioned earlier.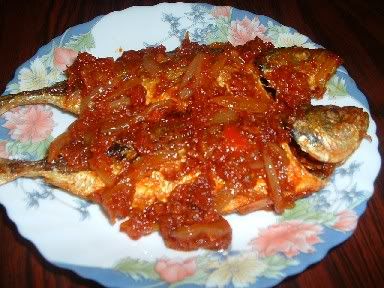 Images from http://bp2.blogger.com/ & http://makan.cari.com.my/ & http://www.mesra.net/ & http://pensel2b.blogspot.com/
Malay stalls (rows of stalls opposite 7-11) - Well..I guess taste wise maybe similar to Zulpura's neighbour.
Stalls along Persiaran Meranti? hmm..looks quite dirty to me (stalls are located just next to a storm drain, I guess easy for them to discharge their waste). I don't think they have water tap here (I guess the hawkers bring their own water).
Zulpura used to have really good nasi lemak but now somehow the quality is just not the same (maybe they changed their cook, I noticed a lot of old staffs no longer there, now the shop is run almost entirely by Indon). Here normally I'll order Mee Hailam/Mee Bandung/Mee or Mihun goreng/Nasi Goreng for dinner and for weekend lunch - nasi campur. Taste? Can eat la but not great.
Images from http://www.melayu.com/ & http://alkiram.ne/t & http://beelibaala.blogspot.com
Sometimes I also go to this mobile stall opposite school/SD Apartment II - they sell soto, laksa, bubur sup, bakso, nasi ayam - tried all except bakso (never like bakso). Not bad....
Images from:
http://www.rasamalaysia.com & http://kampungttjs.com/ & http://wadthe.wordpress.com/category/finest-cafe/
Groupbase? For a change I'll pay them a visit once in a while. Their nasi campur spread quite big (better than Zulpura) but more expensive. I like their spread because they offer more vegetable dishes compared to most malay restaurants. Their curry laksa very nice. Sometimes I tapau their nasi ayam and beef & spring onion noodles.

The rest of the menu? Tried almost all of them and I don't like it. Once brought my bf n his mom for dinner here. Major disaster! Service was bad and food was horrible (we ordered dishes), I remember their kailan was tough n the rest of the dishes equally bad. My bf said he'll never return to this place. Of course his mom wasn't happy either...oops!


Image from http://upload.wikimedia.org/ & http://www.thefoodpornographer.com/ & http://flickr.com/

When I'm bored with all the above I'll pay Secret Recipe a visit - normally I'll tapau chicken kebab, tumeric chicken or vietnamese noodle and sometimes spaghetti bolognaise or chicken cordon bleu or their steak or fish & chips or their pies. Ha ha had tried almost their entire menu...again taste not that great but a girl has to eat right?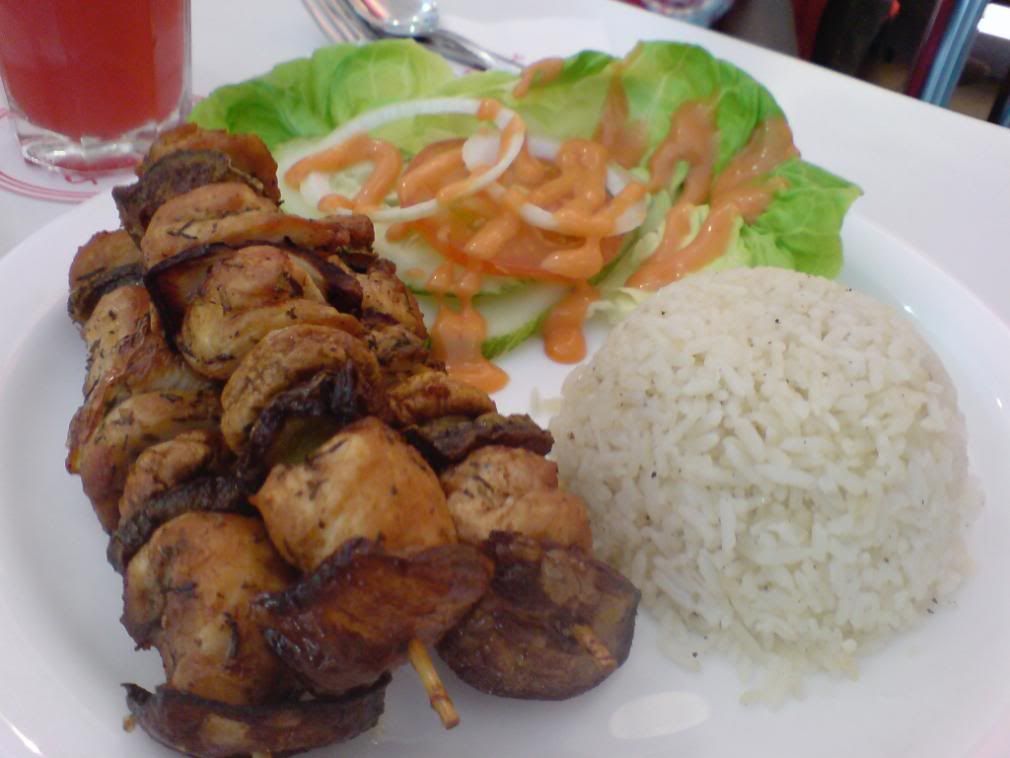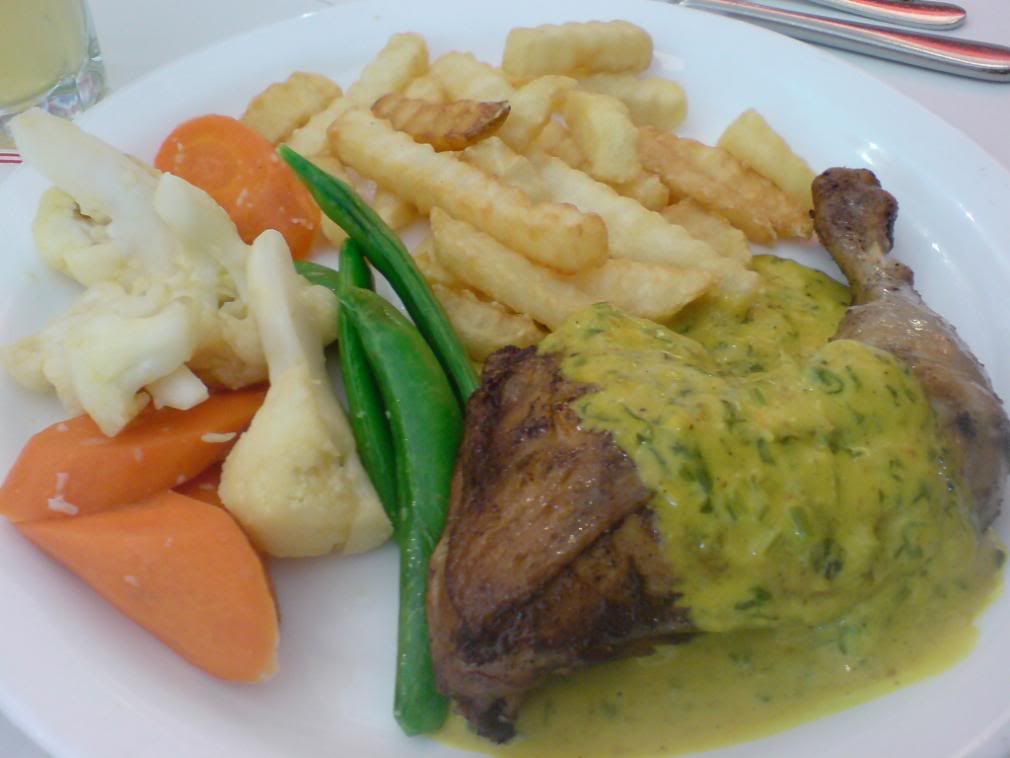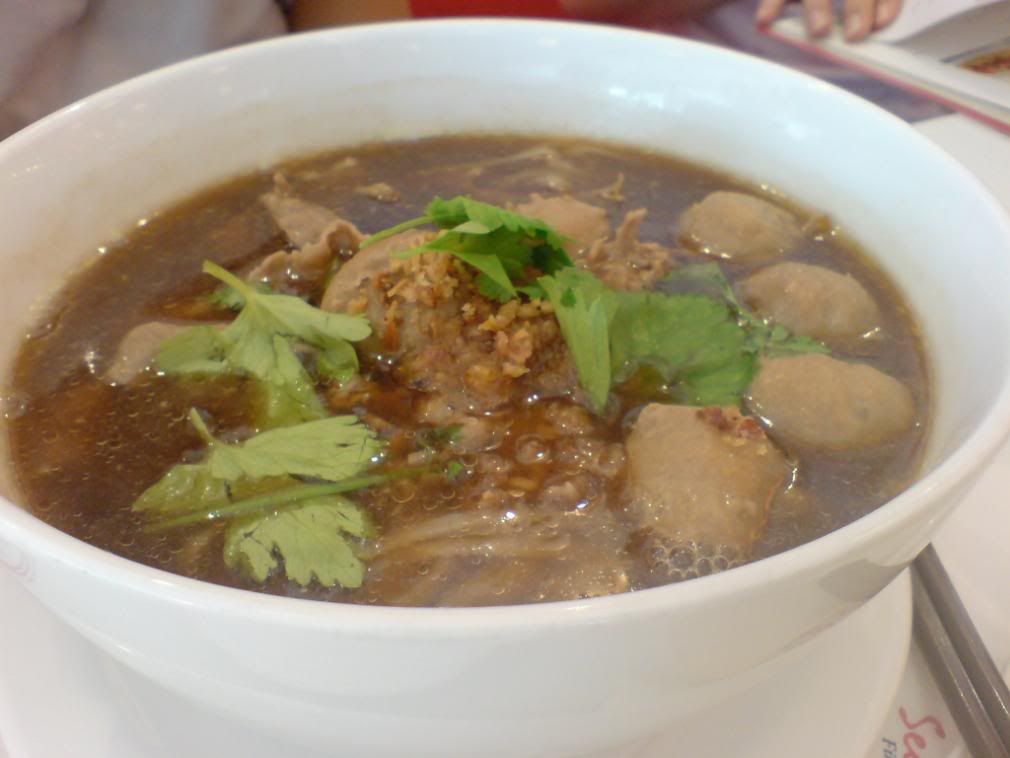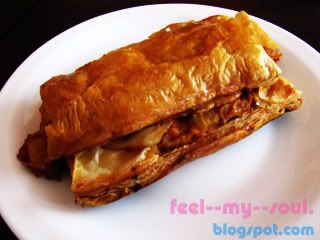 Images from http://miccgal.blogspot.com/ & http://eden2812.blogspot.com/ & http://fei-not.blogspot.com/ & http://yonglui.blogspot.com/

Next alternative - fast food - McDonald or Pizza Hut or Domino (delivery)...
Image from http://masak-masak.blogspot.com/
& http://cheateat.typepad.com/ & http://mybeat14.blogspot.com/ & http://www.myresipi.com/

Bakeries? 2 of them one is the one next to Watson and the other one is Berry's. I prefer Berry's.
Of course quite a number of stalls selling typical malaysian tea favourites - goreng pisang, cendol, fruit rojak, putu buloh etc in the evening too.
Images from

http://rozzan.blogspot.com/ & http://ketela.wordpress.com/ & http://singapuradailyphoto.blogspot.com/
&
http://masak-masak.blogspot.com
What does my bf thinks about the eateries above? He doesn't like any of them. So, when we eat our dinner (or weekend lunch) we'll drive out as you have read from previous postings.
What others say about the eateries:
Zulpura
It's called Restoran Zulpura and the nasi lemak is good. They also have lontong, fried mee and kuih-muih. The lunch spread is also good. [Posted By Dim Sum]
http://www.friedchillies.com/index.php/forums/viewthread/2110/#14801

Groupbase
excerpt:
They've got quite nice hokkien noodles there. the sauce were really thick black and everything was balanced.
http://zazacraftsandcooks.blogspot.com/2007/08/hokkien-noodles.html

..tak pernah saya kecewa dengan makanan di Groupbase. Nasi campurnya dengan lauk yang fresh tak pernah tak sedap. Masakan goreng nasi ke, mee ke ala China memang best. Chicken chop dia ni, according to my daughter yang suka chicken chop, is the best in KL. Masakan Thai dia pun best. http://malay.cari.com.my/archiver/?tid-145571.html

setakat ni tempat mkn paling murah dan best yg saya selalu pegi kat area Sri Damansara.. nama restaurant tu Group Base ..
http://mforum.cari.com.my/archiver/?tid-360219-page-26.html

groupbase! Haha, it's a restaurant in bdr sri damansara that has been opened for sooo long? Since.. before I was born, actually. HAAAAA! Lama kan? Since we ate dinner already, we had dessert. MMMMMMMMM, I had I had I had. Hahahah chocolate mousse cake :D Omgggg.. It felt like ice cream melting in my mouth. http://coloursoftherainbow94.blogspot.com/2008/11/restless-soul.html

groupbase sedap I went there several times plus ada chinese style of cooking. http://serangkai.blogspot.com/2005/10/annual-iftar.html

My food wishlist - 1. Honey Lemon Chicken Rice at Groupbase Restaurant, Bdr Sri Damansara.
http://primadonafae.blogspot.com/2008/09/food-always-in-my-mind.html

stopped by Groupbase Restaurant in Sri Damansara for lunch at 1.40pm. Had rice with sweet & sour fish, beancurd + vegetables and sambal.
http://amirfuadh.blogspot.com/2007/12/busy-saturday.html

http://klchin.blogspot.com/search/label/Food%20in%20Bandar%20Sri%20Damansara%20-%20Groupbase/Thaibase%20Restaurant

http://www.mymesra.com.my/index.php?ch=lpg&pg=lpg_makan_places&ac=49

http://malaysianfoodreview.weblog.com/2008/2/GroupBase-ThaiBase-Bandar-Sri-Damansara-K-L.html
http://epoi8787.blogspot.com/2008/08/makan-d-groupbase-sri-damansara.html

Nasi Kandar Sedap
http://my.88db.com/my/Services/Post_Detail.page/Food_Beverage/Restaurant/?PostID=82658

http://www.bernas.com.my/sedapsd.htm

Stall Beragas
1. restoren beragas sri damansara (org sekitar area ni mmg tau la tpt ni... artis2 pon selalu nampak mkn kat sini dgn spek itam atau cap atau selendang ala2 cover line giteww)
http://www.pekanrabu.biz/ruang-sembang-sembang-f30/tempat-makan-yang-best-dikawasan-anda-t759.htm

Nasi ayam Baragas - Lokasi di Bandar Sri Damansara. Sebelah MCD di direct stall mkn. Kedai di tgh. Nasik ayam die nie lain pesen skit lah. Psl ayam die goreng ranggup kalah KFC hehehe. Harge pun oklah kalau tak silap rm4.00 kot.
http://nogold.com/forum/archive/index.php/t-20568.html

Other eateries in Sri Damansara (not necessarily halal)
http://klchin.blogspot.com/2008/11/food-in-bandar-sri-damansara-part-1-of.html